I live in Sydney, Australia.
I was at the end of my 28th birthday party in March 2014. I fell from a roof at close of the festivities while talking with friends. I broke my leg, arm, pelvis fracture, head fractures and Brain Injury…TBI was the longest lasting result.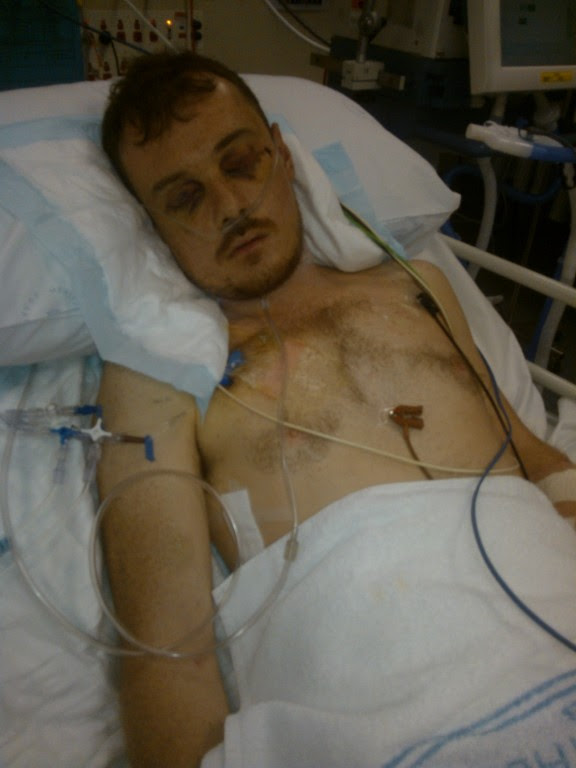 I have recovered and the medical staff assumed they completed that process in 6 months. They also assumed further recovery but with minimal guidance. I discovered with Brain Injury that this took just over 2 years. Brain Injury is a hard area to define, yet this is the task of medical staff as minimal social service support is then offered by the government.
Attention to detail and speed were my major issues. Things many people deal with are uncertain but they were reasons to be fired, despite often telling employers what had happened to me. Capitalism has influenced society better than health.
This could happen to anyone and the hardest thing is that tiny changes occur and they are not accepted. Society is happy to not help you if they can could see financial gain from it. It is a sad truth but this is the true story of modern Australia, one of the world's richest nations. Government services mirror that reality for Brain Injury Survivors.
I think the power behind this is two fold:
1. Brain Injury is unknown territory for the sufferer and doctors in some respects. Social services reflect this reality of ignorance despite generations dealing with the issue.
2. Work places focused too heavily on Capitalism think that if you are not a 100% perfection, they will gladly leave you to possibly live in the street as it is of no concern. this is a major issue in developed nations like Australia where general wealth leaves them to assume homelessness isn't possible through their decisions.
I am now 30 years old as of 2016.  I studied International Studies and social policy and for this reason I was really looking to contribute.
I am writing a book on recovery including Brain Injury. I think this is a positive story to say that we can do positive things with the reality on our minds – reality can be conquered.
My first book focuses on the fall. I am focusing on the first two years following recovery.
This article tells my story: http://m.samesame.com.au/features/11832/Pauls-three-storey-fall–and-his-amazing-recovery
To share the story, to show the beginning of what would be a great tale (truth was that the video occurred 6 months after the accident). It was to gain and show interest in Brain Injury and accidents occurred by many.

 A video of my story can also be seen here:
Preview YouTube video The story begins…
Return to THE SURVIVORS page